FIRE SUPPRESSION SYSTEM
Fire Suppression System consists of gas cylinders, steel piping, discharge nozzles, heat and/or smoke detectors and a control panel, which monitors the space, activates both visual and audio alarms before releasing the gas.
The carbon dioxide is discharged after a time delay upon detection of fire to warn any occupant to evacuate the room.Such system is usually provided for Server rooms, Clean rooms, Electrical transformer rooms, switch rooms and generator rooms and should not be installed for rooms, which are normally occupied.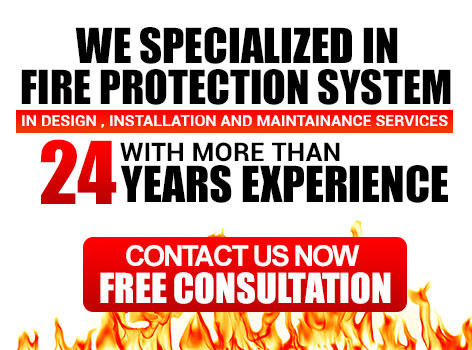 Leave your information now to get
FREE Consultation on your fire safety project.